College Football's Arson Mystery
      Week 7: Written by Ryan Nanni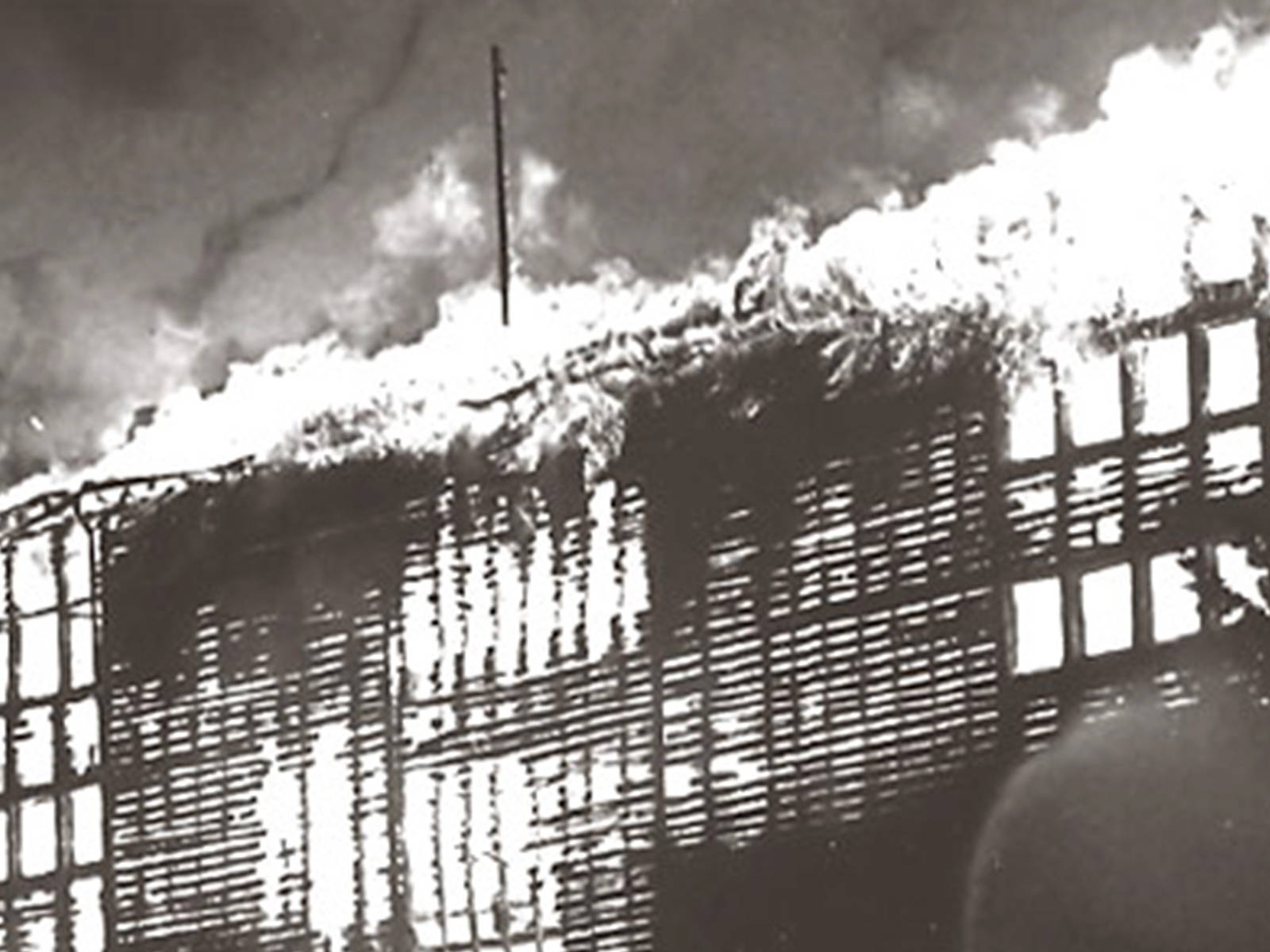 I have a college football riddle for you. In 1970, the home team at Rogers Field – the predecessor to Washington State's current on-campus venue, Martin Stadium – won two games. The Cougars, however, finished the year 1-10 and never won a game in Pullman. How can both of these facts be true?
The simple answer: Washington State didn't play any home games in Pullman that season, but Idaho did.
The more complicated answer: Multiple incidents of arson.
Let's back up to August 1969. Engineers examining Idaho's home field, Neale Stadium, determined that erosion had rendered the bleachers unsafe to the point where repairing them was not economically feasible, so the school effectively condemned the facility. Within a couple of weeks, Idaho announced they'd reached an agreement with Washington State to play the three Vandals home games in Pullman, which was only about eight miles away. Rogers Field had almost 5,000 more seats than Neale, so it could easily accommodate Idaho's needs, and the Cougars only had two home games booked for Rogers that season.
Everything went smoothly from a logistical perspective. Both teams completed their shared occupation of Rogers (Wazzu went 0-2, Idaho 1-2), and the Vandals closed out the stadium's 1969 schedule with a ten-point loss to Utah State.
Then, the first fire happened.
On the night of Sunday, November 23, the day after both Washington State and Idaho had completed their football seasons, somebody burned down the press box at Neale Stadium. Based on the location and intensity of the blaze, officials determined the fire had been set intentionally. Concerning, of course, but if there's such a thing as "no harm, no foul" arson, torching an empty, condemned stadium is probably pretty close? The Vandals were already planning to play in Pullman for the 1970 season as it was.
In fact, they would have the unusual distinction of being both the home team and the away team at Rogers Field at different points. In their first trip to Pullman, Idaho, would be the visitors as they faced Washington State, resuming their rivalry game that hadn't occurred in 1969.
Then, the second fire happened.
Late on Saturday, April 4, 1970, somebody burned down the press box – and about 10,000 seats worth of grandstand – at Rogers Field. (There was also a rumor that Washington State's live cougar mascot, Butch, who was kept in a cage near one of the end zones, had escaped, but that proved to be false, and Butch was fine.) Investigators determined this fire was "identical in method of operation to the fire at Idaho."
If two sports arsons in five months seem like a lot, that's actually an undercount. Three weeks after the Rogers fire, a racetrack grandstand in Portland and a fairground building right next to a barn in Central Washington also burned down, and someone wrote a letter threatening to set another fire at a Salem track if the Portland races moved there.
The fire at Rogers Field left that facility with about 12,000 seats and no permanent press box. The Cougars figured that wouldn't work and moved all their home games to Joe Albi Stadium, about an hour away in Spokane. Washington State had already scheduled three home games there, so they only needed to move the two planned for Pullman – Idaho and Oregon State.
Idaho, however, decided they could make a partially burned Rogers Field work for them and went ahead with their preexisting plans to play the 1970 home slate there, with bleachers and temporary press facilities supplementing the portions of Rogers that were still usable.
And then the third fire happened.
This one was much smaller, only destroying about 40 seats. Still, on Friday, May 29, morning, somebody set fire to a portion of the seating in Rogers Field just opposite where the April fire had been set. Again, investigators quickly determined this, too, was an intentional act of destruction.
I'm brave enough to say it: this was way too much arson. There's one more fire incident to mention, though this one didn't impact any athletic facilities. Two weeks before the second act of arson at Rogers Field, Idaho made a change and fired Y C McNease, who'd just started with the team in the 1968 season.
So Idaho found itself:
Playing for a new head coach in Week 1 (Don Robbins, a McNease assistant who got promoted)

On the road in Week 2 to play Washington State, but not in Pullman

In Pullman for Week 3 as the home team hosting Pacific in a stadium that had partially burned down five months earlier
The Cougars beat Idaho in what wound up as their only victory of the season. Idaho started 0-6 before winning four games straight to finish 4-7. Washington State spent the 1971 season in Spokane again while Martin Stadium was being constructed. Idaho finally got a proper home field back when Idaho Stadium hosted a Vandals win over Idaho State.
A final riddle: how did Idaho christen this new stadium with a win but lose their first home game of 1971? Construction delays meant they had to start the season as the "home" team in Boise, where they lost to Boise State. This time, water, not fire, was to blame. An unusually rainy summer forced Idaho to move the game in July 1971.
Nobody was ever arrested for the arson at Neale Stadium or the major fire at Rogers Field. They found the guy who burned those 40 seats in the second Rogers fire, though. He pled guilty in 1972 and had to pay Washington State $750 and three years of probation.



---