Where were you when Arike Ogunbowale Hit Back-to-Back Buzzer Beaters?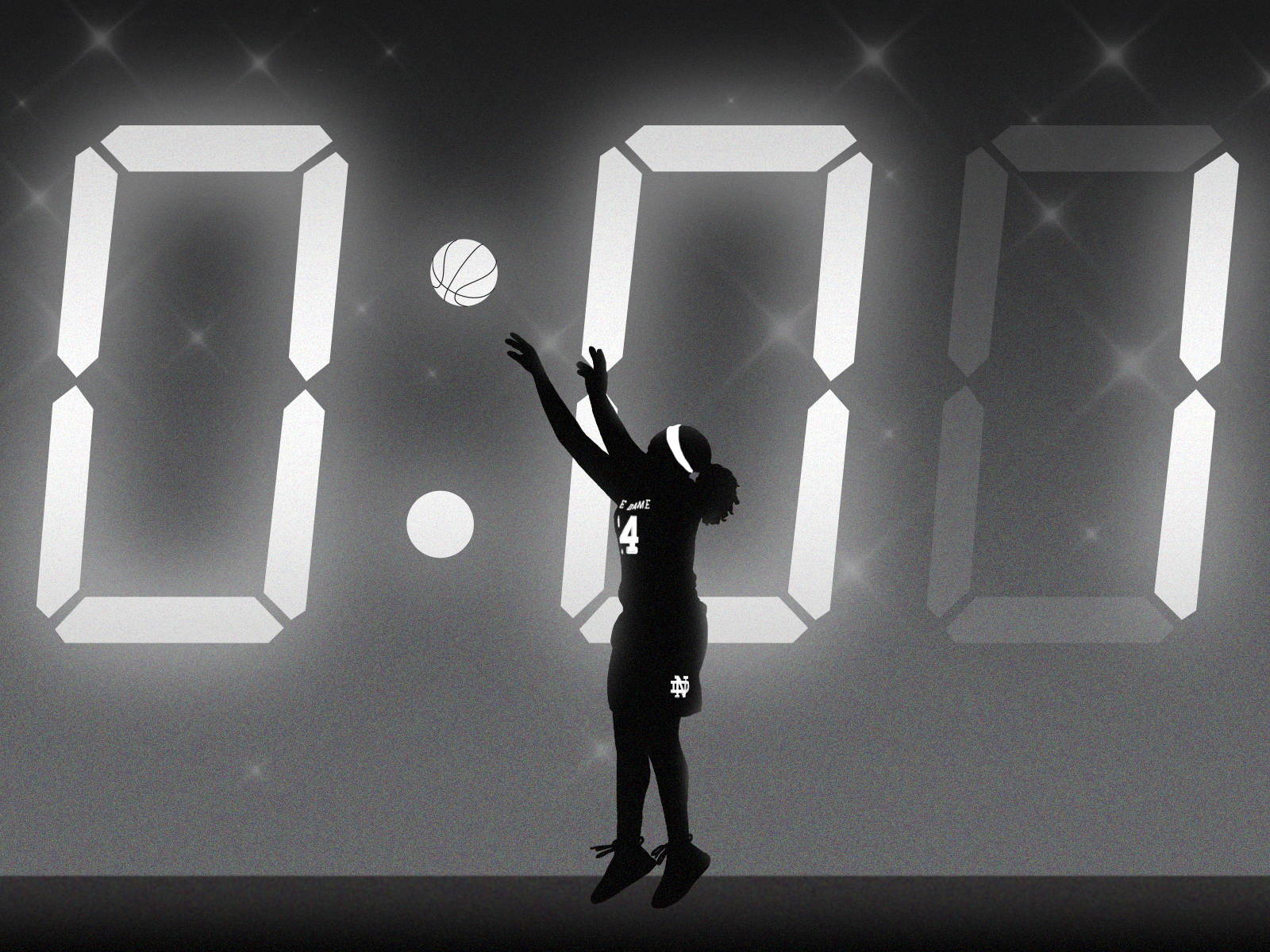 By: Jordan Ligons Robinson

You can catch Jordan writing, on-camera hosting, or podcasting about women's basketball year-round. And if she's not doing those things, she's either adding to her kick collection or reminiscing about the Sacramento Monarchs.  
---
Let me preface this by saying, if you're a UConn or Mississippi State fan, look away. This one's not for you. I'm sorry.
On March 30, in the 2018 women's Final Four, a star was born. Some basketball fans knew about a shooting guard at Notre Dame filling up the stat sheet, easily scoring on ACC teams like they were stagnant orange cones. Arike Ogunbowale, a junior, had averaged almost 20 points per game in conference play and the Fighting Irish were in the Natty contender conversations as a number 1 seed. When NCAA Tournament time came, Arike made sure you weren't only going to know her name, but you'll never forget it.
The UConn Huskies were expected to speed past the Final Four and win the whole thing. Let's take a look back at their ridiculous, star-studded lineup. You might have heard of these names:
Naphesa Collier → 2019 WNBA Rookie of the Year, Olympic gold medalist
Katie Lou Samuelson → Top WNBA draft pick
Kia Nurse → Top WNBA draft pick
Gabby Williams → WNBA All-Defense Second Team
Crystal Dangerfield → 2020 WNBA Rookie of the Year
Azra Stevens → 2021 WNBA champion, Chicago Sky
They were good. But Notre Dame had some serious hoopers of their own, too.
Arike Ogunbowale → 2x WNBA All-Star, All-Star MVP
Marina Mabrey → Top WNBA draft pick,
Jackie Young → No. 1 WNBA draft pick, 2022 Most Improved
Brianna Turner → Top WNBA draft pick, 2x All-WNBA Defensive First Team
The talent was talenting, OK? Because of UConn's high expectations and a very disciplined Mississippi State team (with rim protector Teaira McCowan) awaiting the winner, the Irish weren't expected to dance much further. But Arike said to her team, "Get on my back." And they did — not once, but twice.
---
00:00
The buzzer sounds and it's the end of regulation for Notre Dame and UConn. The score was deadlocked at 79. Players are exhausted. Fans are in anguish.
00:38
In overtime, with under a minute to go, Arike had a chance at the free throw line to put her Irish up by 4 points, but it clanks the back of the rim. It was just enough time to allow Huskies' Crystal Dangerfield to drill a 3 on the other end to tie the game. Timeout Notre Dame.
00:14
The Irish run a quick out-of-bounds play to get the ball to their center, Jessica Shepard, so she can drive to the basket. But, she doesn't have anything. She dribbles it out, and Arike demands the ball as the play is now broken. Gabby Williams — a lockdown defender — is guarding Arike at first, but a screen comes and Naphesia Collier takes the switch. Arike dribbles as the clock continues to tick. She shoots a long 2, foot-on-the-line jumper and drills it with one second remaining.
00:01
UConn had no more timeouts, but they had a decent look to tie — to no avail. The Notre Dame band strikes up a victory tune, the crowd is going absolutely wild. Arike finished with 27 points, and the last two points sent Notre Dame to the 2018 national championship game.

Two days later, still on a buzzer-beater high, Arike and the Irish tip off against Mississippi State, who also inched out an overtime win in their Final Four game over South Carolina. It was the first time that both semifinals went into OT. The championship game continued the drama.
00:40
It's all tied-up at 58. Notre Dame was down by as many as 15 points in this one but clawed their way back in it. Forty seconds remain in the fourth quarter, and the Bulldogs have the ball out of bounds. They get it in, and the Irish are sagging in a match-up 2-3 zone to clog the paint. McCowan, their star center, has 18 points and 17 rebounds. She's a beast. Everyone knew where the ball was going.
00:28
McCowan posts up Jessica Shepard, drop-steps, and misses the point-blank layup. Notre Dame secures the rebound. The shot clock is off.
00:08
Notre Dame turns the ball over. Mississippi State starts a fast break, but Mabrey picks the point guard from behind. The ball is loose at mid-court. The Irish's Jackie Young comes up with the loose ball and is fouled by McCown, her fifth and final foul, but the Bulldogs had a foul to give. Timeout on the floor.
00:03
Young inbounds the ball to Arike near the sideline. It's congested, but it doesn't seem to matter. She takes two dribbles toward the baseline, shakes the defender, then pulls up from behind the arc, and shoots the 3 as she fades away.
"Ogunbowale, for the win," play-by-play announcer Ryan Ruocco says. Time seemed to stand still.
Nothing but the bottom of the net. The buzzer sounds.
"GOOOOOD!" Ruocco yells. "Arike Ogunbowale wins the national championship for Notre Dame!"
It was their first title in 17 years. And it was all thanks to Arike's clutchness.

After this, she was cemented as a bonafide superstar. Even the most casual basketball fan knew about her miracle tournament run. She went on Ellen and met her idol, Kobe Bryant. She won the Best Play Award at the 2018 Espys. She was even a contestant on Dancing With the Stars. This was a performance of a lifetime that will forever remain in March Madness lore.
---

---
---