How "Hilton Magic" became real for Iowa State basketball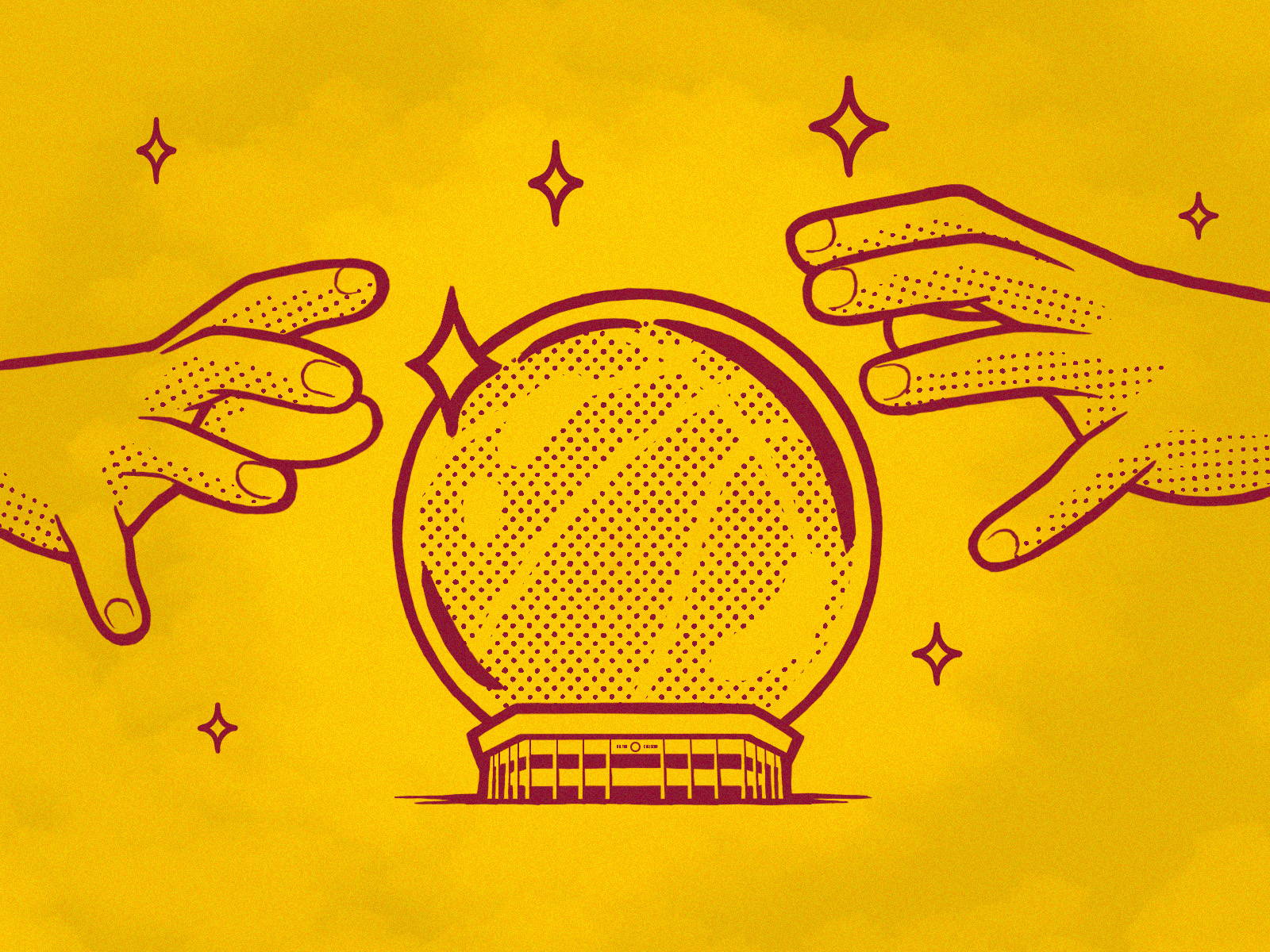 In the world of college basketball, certain arenas become known for their atmosphere. The feel of the gym, the sound of fans, the magic in the air, it's a feeling we're all aware of. It's also a feeling that is maybe a tad more intense in Ames, Iowa, than anywhere else. Hilton Coliseum at Iowa State, known for its "Hilton Magic," is one of the scariest places to play in college basketball.
Hilton Coliseum first opened in 1971 and has a seating capacity of over 14,000. Legend says the arena was explicitly built to hold in sound with its wooden ceiling. With a fan base that frequently ranks among the most rabid (in the best way possible), players have said that they've felt the floor shake due to the noise. Add in a compact space and fans close to the floor, and you've got a recipe for disaster for opposing teams.
KCCI Chanel News 8 once measured the arena's decibels during a game and was close to the same level as a jet engine before takeoff. That's loud.
In fact, in 2013, after Iowa State beat Iowa 85-82, with Iowa missing a last-second three-pointer, head coach Fred Hoiberg said, "I'm still shaking a little bit because I just expected that thing to go in. I guess the fans were loud, and the rim was a maybe shaking a little bit, and it bounced out."
Welcome to Hilton Magic.
The great Buck Turnbull was the first ever to use the term "Hilton Magic." In a story days after Iowa State shockingly upset No. 3 Missouri, Turnbull started to write about the atmosphere in Hilton Coliseum. He was describing the mystique of the arena, especially as Iowa State had previously upset No. 20 Oklahoma State at home as well.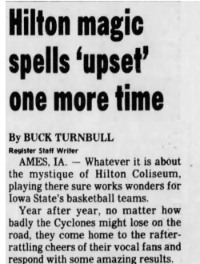 It must be remembered, though, that there is no Hilton Magic without late head coach Johnny Orr. He came to Iowa State in 1980, after the Cyclones had only three winning seasons in the 70s. Orr's teams won 218 games, reached six NCAA tournaments, and created the foundation of what Iowa State basketball is today. He created an environment for the fans to give so much back to their team. With his teams playing up-tempo and energetic basketball, Iowa State was changed forever.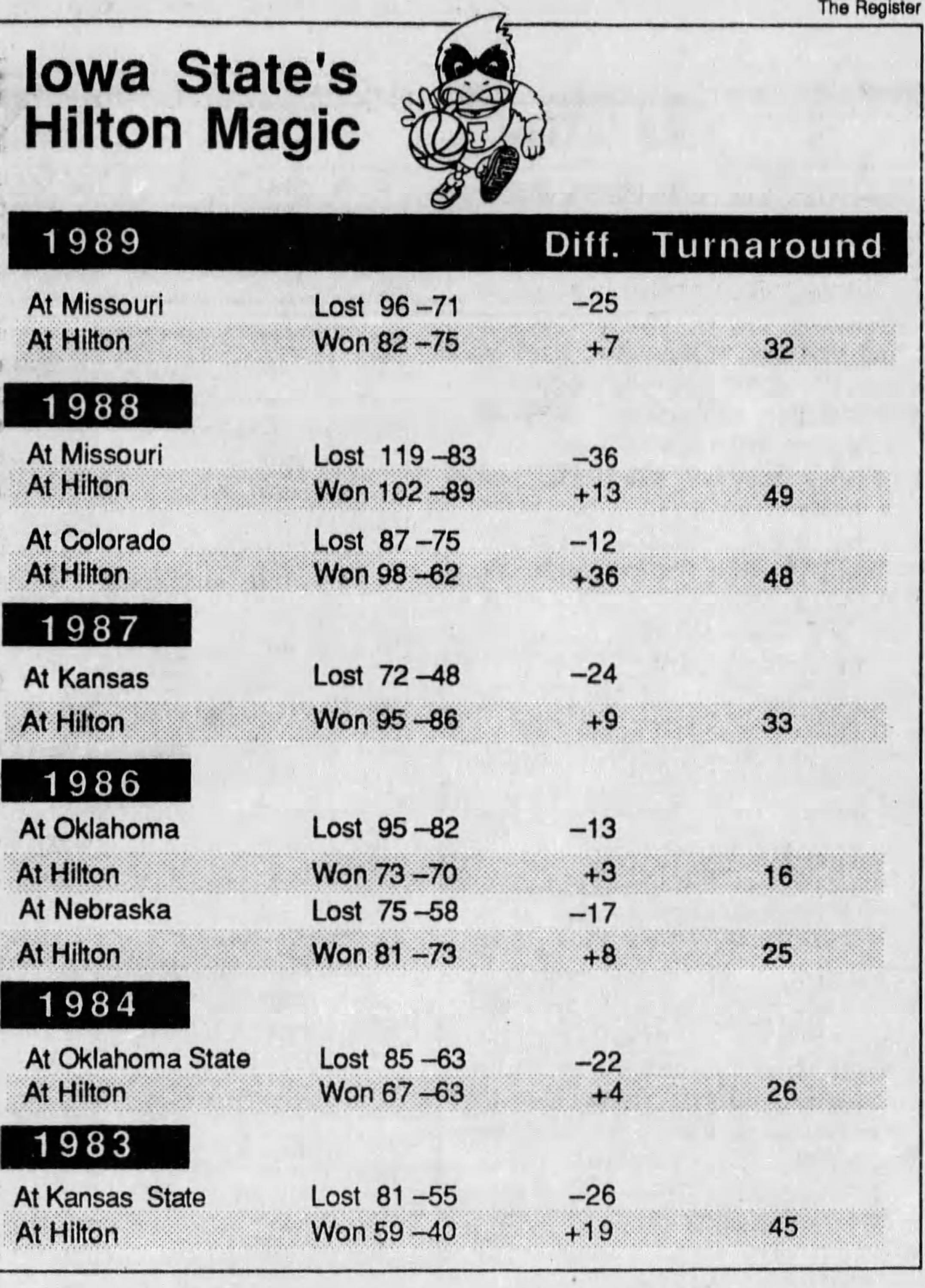 The magic continues today. Through the Fred Hoiberg era and beyond. Like this 2012 game-winner against Oklahoma State. You can feel the energy in this building.



Hilton Colesium is where the players and fans come together as one. The fans don't simply watch the game; they are part of it with their steadfast, unwavering support of the team. Win or lose, Hilton Magic is always real in Ames, Iowa.


---

---
---