How IU Basketball started wearing its famous candy stripes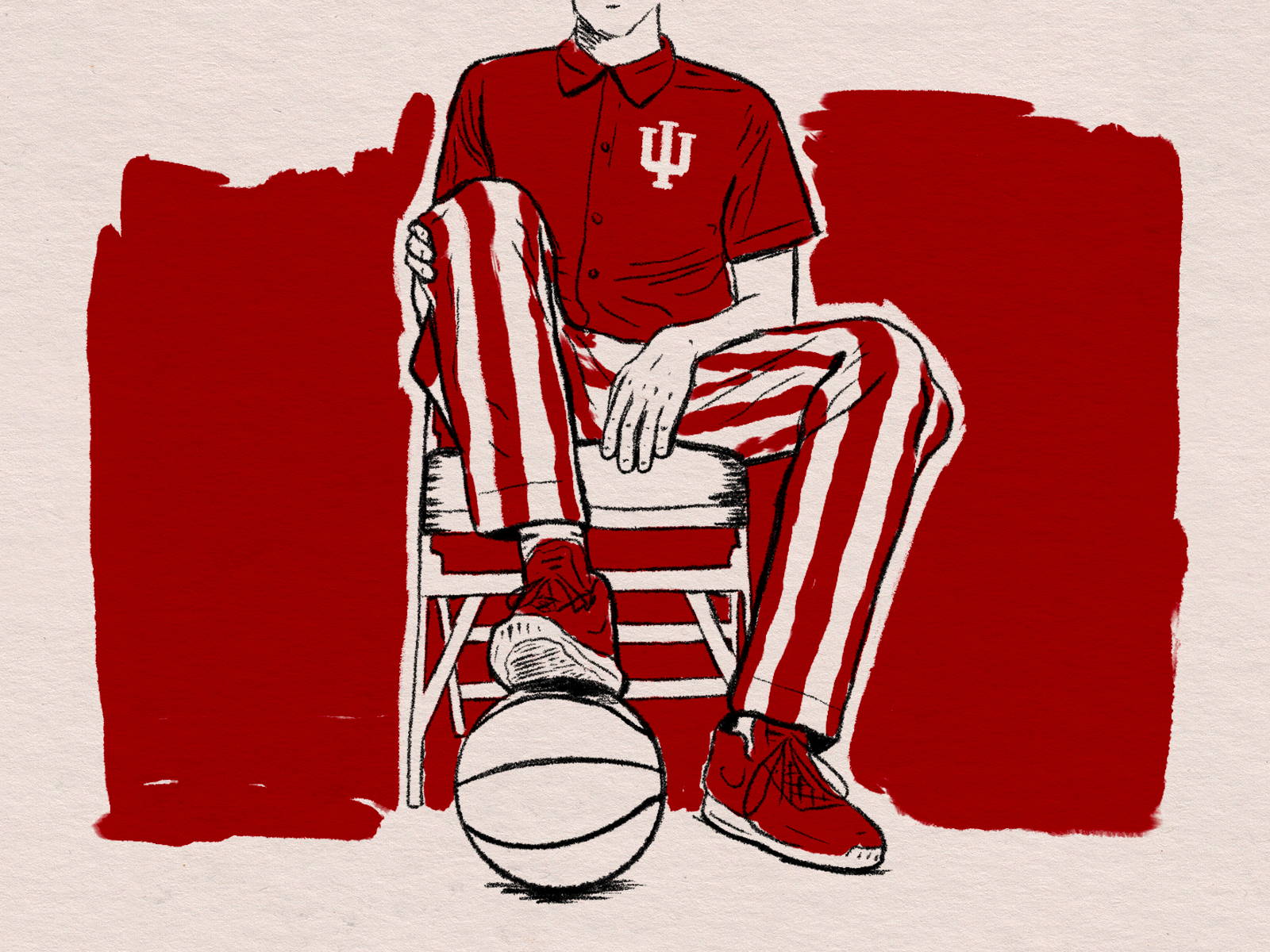 ---
The candy stripe warm-up pants are synonymous with the IU Basketball program. In a state rich with basketball tradition, the striped pants stand out as one of the most iconic looks in the entire sport. But how did such an iconic tradition start? And who is responsible? The answer may be different than you were expecting.
The first candy-striped warm-up pants appeared on the Men's basketball team during the 1971-1972 season under head coach Bob Knight. Some thought the idea of the pants came from the Harlem Globetrotters, founded in 1926 and known for their pinstriped pants. Others have thought Knight started the idea himself.
But neither of those is correct as it came from possibly the most unsuspecting place, the IU swim team.
Doc Counsilman is one of the greatest swimming coaches of all time, coached at IU from 1957-1990, and led the team to 6 straight Swimming & Diving Championships. He was known as an innovator in the sport, being the first to do underwater filming and creating new training methods never used before.
He also put stripes on his swimmer's trunks to monitor their rotations, eventually leading to the IU swim team wearing candy-striped warm-up pants.
From IU University Video Archives

In a 2021 interview, current swim coach Ray Looze said that Knight asked Counsilman if the basketball team could also use the candy stripes. Knight admired what the swim team was doing and wanted to bring some of that energy to his team.
Counsilmen said yes, and the rest is history.
It just so happens that the 1971-1972 IU men's basketball was an excellent team wearing candy-striped pants. The timing was perfect for the pants and the program. As fate would have it, men's college basketball started gaining a national television audience during that same time. The pants were instantly connected to the team, not only with IU fans but all over the country. The team's success and the pants' popularity went hand in hand.

Over 50 years later, the pants are as popular as ever. Jordan Hulls and his teammates wore them to his wedding reception in 2015. With a wedding party including Cody Zeller, Victor Oladipo, and Christian Watford, how could they not?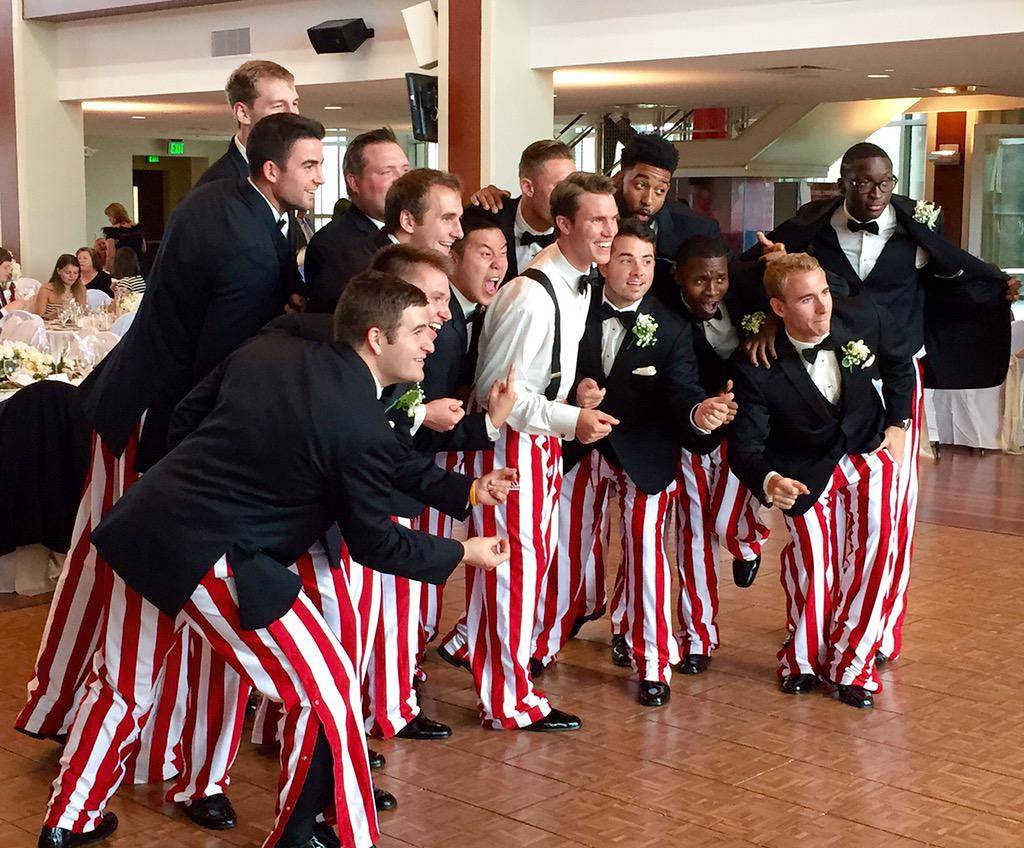 Photo from @DJUnique812 on Twitter

The pants continue to be a symbol of IU basketball. High school teams around the state wear the pants, fans wear the pants, and even the rest of IU's 24 athletic teams use the stripes in some way.
Be sure to remember the legendary Doc Counsilman next time you see candy stripes. 


---

---
---