The Two Canadian Brothers Worth Cheering for in the NCAA Tournament
---
by Holly MacKenzie (@stackmack)
Holly is a sports writer covering mainly basketball for various places across the internet. She is currently obsessed with Ja Morant and Josh Giddey, while forever faves are DeMar DeRozan, Fred VanVleet and Zach LaVine.
---
**This was published prior to Ryan Nembhard suffering a season-ending wrist injury**

When Andrew Nembhard and the Gonzaga Bulldogs hit the court in this year's NCAA Tournament, the goal is simple. Go one step further than last season and win the whole thing. After falling to Baylor in the championship game in 2021, Gonzaga is ready to right the missteps from a year ago.
Nembhard is averaging 10.5 points this year, while leading the Bulldogs in assists, steals and minutes. While many feel the Zags will go as far as the 22-year-old senior point guard leads them, there is another storyline bubbling under the surface when it comes to Nembhard's senior season.
Roughly 1300 miles to the East of Gonzaga, an 18-year-old freshman is having a fantastic first year with the Creighton Bluejays. He's averaging 11 points this season, while also leading his team in assists, steals and minutes.
Sound familiar? Of course it does, because the rookie showing out at Creighton is Ryan Nembhard, younger brother of Andrew. Hailing from Aurora, Ontario, Canada, Ryan has been chasing the path set by Andrew since the two were barely out of diapers, playing on a Fisher-Price net in the basement of their childhood home.

The good thing, in the early rounds, they might be in the same place, so I could watch them both play. But, they also could play each other early, which would be a nightmare.
The Nembhards grew up in Aurora as basketball was beginning to explode in Canada. That a pair of brothers appearing in the NCAA Tournament is not front page news shows just how far the game has come in the country, and how deep the talent pool of Canadians has become.
This year marks the possibility of both Nembhard brothers participating in the Tournament. There is also, of course, the possibility that the brothers could face one another.
"We've talked about that a couple of times," Ryan said. "Me and my brother have talked and that would be great, honestly. I think it would be kind of funny too, just because we always compete at home and I feel like there would be a lot of talking going on in the game. I don't know if my dad would love it but I think my mom would like seeing the competition. I think that would be a lot of fun."
Like Ryan said, the thought of having to watch both of his sons face off in a tournament where only one can advance is absolutely not something their father Claude wants to think about.
"The good thing, in the early rounds, they might be in the same place, so I could watch them both play," Claude said. "But, they could also play each other early, which would be a nightmare. It would be the worst. It would be the worst. My wife [Mary], she's crazy. She says, 'That would be so much fun.' No, it would not be fun. It would be stressful."
The laughter from Ryan when talking about his father being stressed at the possibility and his mother being delighted is a good look into the family dynamic. Though both brothers left home early to attend Montverde Academy in Florida, Claude says he can likely count on one hand the number of days he's gone without speaking to his sons since they first moved stateside.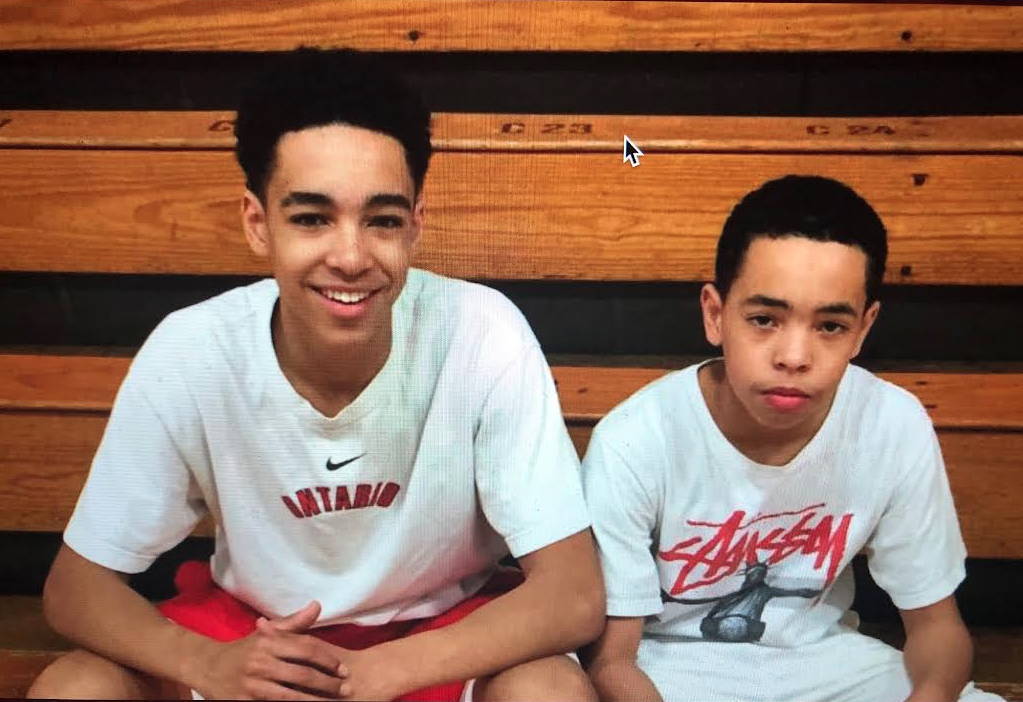 Photo provided by Claude Nembhard

Rae Miller, one of Monteverde's basketball coaches, has coached both brothers during their time at the school. While their basketball success delights him, what stands out most is how enthusiastic he is when speaking about the Nembhard family as a whole. To say they've left their mark at Monteverde would be an understatement.
As a junior at Monteverde, a 17-year-old Andrew fell extremely ill and had to be rushed to the hospital. After being diagnosed with volvulus, a condition where a loop of intestine twists around itself, he underwent surgery immediately. He was transferred to The Hospital for Sick Children in Toronto shortly after, where the long road to recovery began.

"When Andrew came back from Florida to Sick Kids, I was with him that night," Claude said. "My wife and Ryan came over the next day to see him. When Andrew saw his little brother, the look on his face? That was the first of his recovery. Just having him there, Ryan makes his brother laugh. Having him around was the first step to his recovery. Seeing his brother, it was like, 'We're going to be okay.'"
Andrew lost 21 pounds and needed to be fed through a port in his chest for six months. He went a month without touching a basketball. There was more to his return to the court than just the physical recovery. He needed to learn to eat differently as well as be on a careful vitamin regimen to ensure he was getting enough nutrients daily. This is a complicated task for anyone, let alone a 17-year-old, yet he never complained.
"There's never going to be any question about his toughness," Miller said. "He loves doing what he does and who he does it with. There's absolute joy and dedication to it at all times." 
I think what our parents pride us on is being good people before anything. Just having respect for people.
With that period now firmly in the background, the Nembhards are thrilled for the individual and collective successes of their two sons. More than anything, though, they're proud of the people they have become along the way.
"They care, they have big hearts, they're very tough," Claude said. "They're very family-oriented. Basketball would be second [when describing them]. I'm more proud of them being great people who happen to be good basketball players. It's not the reverse."
Ryan echoes his father's words, giving credit to both of his parents for guiding them.
"I think what our parents pride us on is being good people before anything," he said. "Just having respect for people. Respect for people, and treating people the way you want to be treated. If you make relationships, those can take you a long way in life. That's something our dad and mom have always taught us. Relationships create opportunities for you."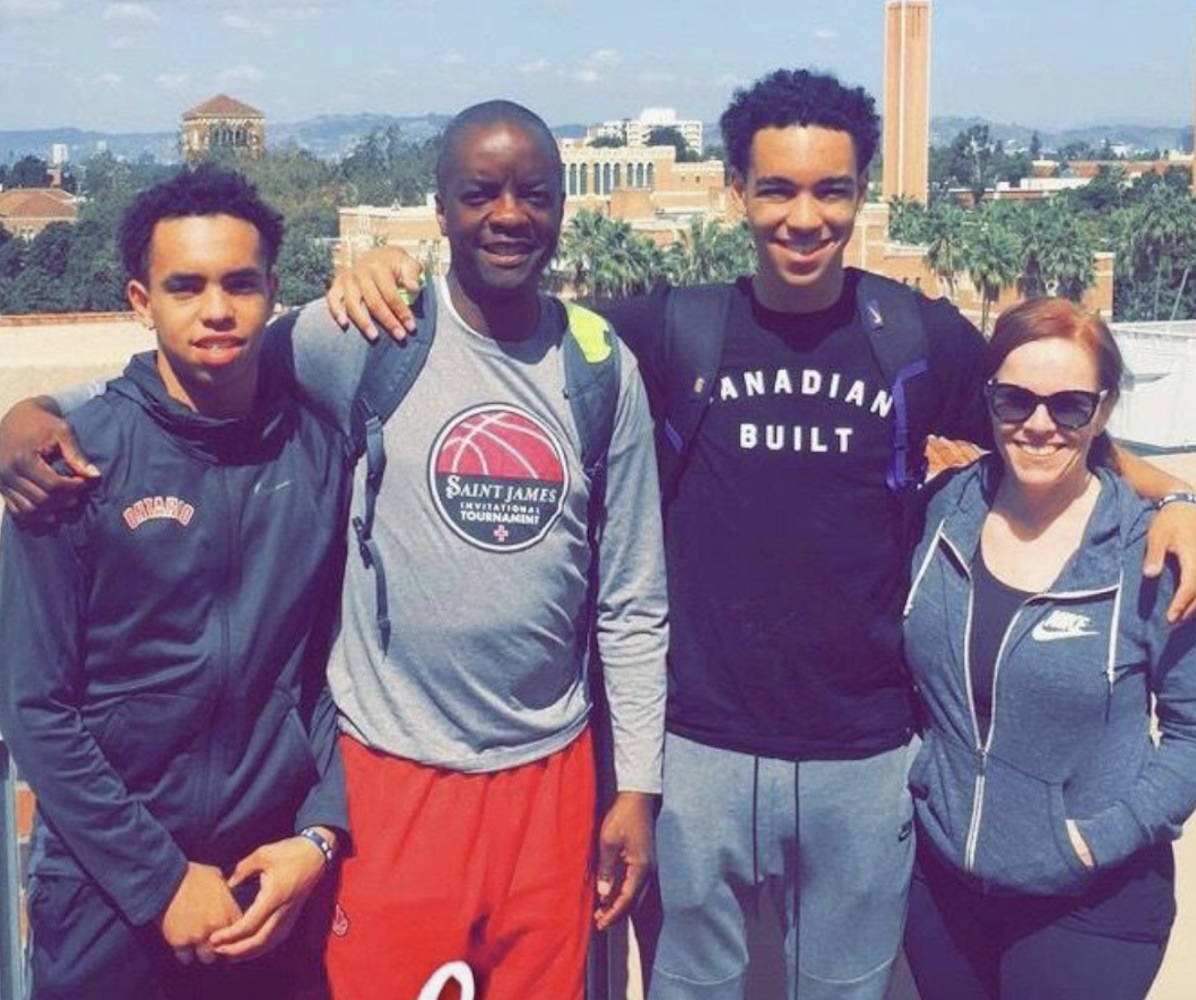 As the family waits to see how the Tournament selection process unfolds, the brothers know they'll be rooting for one another all the way, unless, of course, they wind up facing each other. Despite the closeness of their relationship, all of the calls and texts and making time to watch the other's games to give feedback, never are they more competitive than against one another.
"They love each other," Miller said. "Die for each other. But trust me when they play against each other, they want to outdo each other in everything, but that changes nothing about love and the support they have for each other."
Perhaps the best way to sum up what makes the Nembhard brothers so special is to listen to those who have coached them reflect on what they remember most from their time together.
"Those two guys are winners," Miller said. "They win. They are winners and they play that way. They do all the little things that help your team win. When it came down to winning time, I wanted the ball in one of the Nembhard's hands because I learned the decision making is going to be impeccable." 

---
---